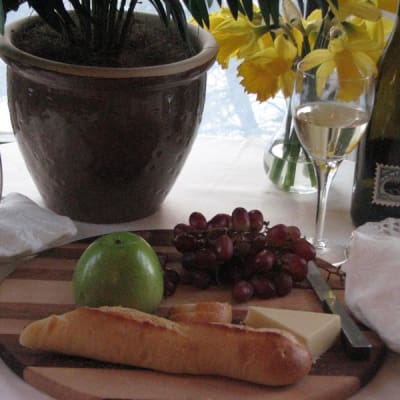 Additions for your stay
---
Staying in a home-stay bed and breakfast is a way to relax and enjoy peace and quiet while visiting an incredible location. Guests can find a number of spots to relax by themselves or with others in the Library sitting room, the living room, on the wrap around front porch, or on the second floor enclosed porch. Complimentary WIFI along with a collection of books and games are available to enjoy. Breakfast is relaxed and served in the dining room. You will come down to fresh brewed coffee and juice. Then, depending on the day or the season, the fruit starter will be fresh and prepared differently each day. A bread basket may have warm homemade scones, fresh berry muffins, or multi-grain bread, fresh from the oven and served with butter and jam. Still have room? The breakfast entree might be pumpkin or berry pancakes made from scratch, yummy and healthy french toast, a fluffy cheddar cheese omelet with oven roasted rosemary potatoes, eggs benedict, or something completely different. The breakfast menu served each day accommodates any guest with dietary restrictions or allergies and guests who stay several nights enjoy a different starter, bread, and entree course each day.
Additional Services at the Estabrook House
If you are celebrating a special event or gathering friends for a reunion, wedding, or just here to get away, be sure to mention this when you make your reservation. Ask about special items or activities you may want to enjoy during your stay. We may be able to suggest activities that increase the fun. We will do our best to assist you with your plans or accommodate your request so that your stay is one that you remember fondly for many years. Contact us before arriving with any questions.
PICNIC LUNCH
Our picnic lunch includes a beverage, seasonal salad, a yummy sandwich, and fresh baked cookie. 48 hour notice is required for lunches. We can pack lunch to "take with you" for the next leg of the trip or provide all the fixings in a picnic basket. Lunches are $15.00 per person plus Vt taxes.
DINNER AT THE HOUSE
Excellent cafes and restaurants are within walking distance of the house or only a short drive away. However, for times when you want to relax and have dinner at the house a gourmet three course home cooked dinner can be accommodated by special arrangement. Each meal is based on a fixed price menu. 3 day notice is required so please ask about this when you make your reservation. Dinner is priced from $35.00 per person plus gratuity and Vt taxes.
SPECIAL OCCASION ADDITIONS
Ask about special touches. We will do our best to help make your special event or celebration a wonderful memory. Choices include flowers, chocolate covered strawberries, a cake, or a bottle of wine or sparkling beverage. Please contact us at least 24 hours before your stay. Prices are based on availability.
FRIENDS OR FAMILY
If you have friends or family in the area and would like them to join you for dinner or breakfast please let us know. We love to have more people around the table whenever possible. Please contact us at least 24 hours before your stay for prices and availability.
AFTERNOON TEA
Coffee and tea are always available for guests to enjoy at their leisure.
However, if you will be at the house at high tea time (between 3 and 5) Friday through Sunday we will be happy to create a wonderful tea service for you to enjoy. Please let us know by phone when you make your reservation so that a selection of delectable goodies can be fresh baked in time to enjoy! We can also offer afternoon tea for a group of family or friends who may be joining you. The price for you and your guests is $15 per person plus Vt taxes.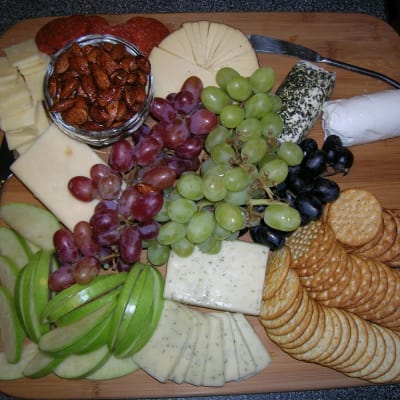 Packages
Concierge Services
We will do our best to help create a package that makes your stay a wonderful memory.
Tell us what you would like: special something in your room, massage, museum visit, theater, classical music or outdoor activities such as paddling, biking, bird watching, fly fishing, rock climbing, white water canoeing, snowshoeing or skiing.
PADDLING THE KINGDOM
The Kingdom has great rivers, lakes, and ponds that afford memorable paddling experiences. Bring your kayak or canoe with you or rent one locally and arrange travel with local outfitters. We can help make arrangements for what you need to enjoy a day on the river with a guided tour and experienced guides.
No matter how you decide to venture out for a day on the water, start with a good nights sleep. Then begin with a hearty breakfast at the house and end the day relaxing at the house.
Call now to reserve your room!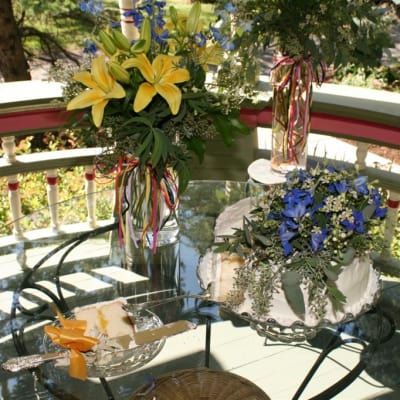 Gatherings, Weddings, & Retreats
Estabrook House is a perfect place for small gatherings. Call us at 802-751-8261 to make arrangements for your event.
Couples looking for a romantic setting for an intimate wedding ceremony or reception will find a perfect spot at Estabrook House. Food can be catered in house or ordered through local caterers.
The house provides a serene location to gather with friends for a relaxing reunion. Enjoy being pampered in an elegant setting while catching up on each other's lives.
Gather for a private dinner party in an elegant atmosphere with a choice of prix fixe menus that vary with the season and your needs.
Hold a comfortable business meeting or retreat, free highspeed wireless internet, the large dining room or smaller sitting areas make for the perfect meeting location.
Your hostess at Estabrook House will work with you to ensure your special occasion or meeting is just as you would like it. If you are planning a special dinner, a wedding, shower, birthday party, reunion with friends, appetizers or dessert before or after an event, or a business retreat consider an elegant location in this historic home on Main Street, St. Johnsbury. Contact us to discuss your needs for a memorable event.
Intimate Wedding Package:
Create your own wedding event or choose our intimate wedding package. Either way, we will work with you to create a memorable occasion for both you and your guests.
This package starts at $750.
Exclusive use of the B&B for your wedding & reception
Intimate ceremony either in the house or on the front porch
Wedding toast with champagne or sparkling beverage; chocolate covered strawberries
Bouquet for the bride; matching boutonniere for the groom**
Single tier wedding cake for 10
Two night stay for the bride and groom
Wedding Breakfast for up to 6 guests
** Bouquet selection provided upon request
An optional a la carte hors d'oeuvres service and additional use of the B&B is based on availability and is charged at an hourly or daily rate. Call us at 802-751-8261 so that we can help you plan your special event.
BUSINESS AND GROUP MEETING
Function space reservations are on an hourly fee basis and may include any of the common rooms in the house. Menus are available to customize a continental breakfast, lunch, or dinner for your group.
Free WIFI service is available. Additional amenities such as flip charts, notepads and pens can be requested for an additional fee.
Retreats can accomodate up to 6 overnight guests at the house.
Please don't hesitate to let us know what you need and we will do our best to accomodate your meeting.