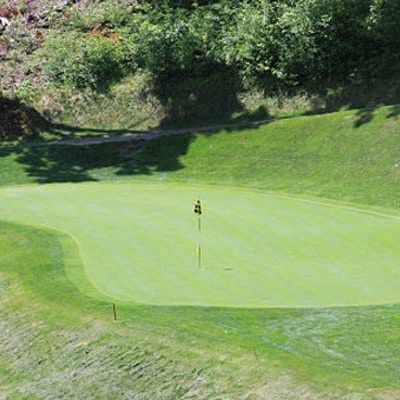 Events and Activities
There is something rural yet cosmopolitan in the air...
Come play and stay in St Johnsbury and the Northeast Kingdom. Don't hesitate to contact us about room availability and to discover what might be happening in the area. Estabrook House is located less than a mile off the highway, tucked away at the North end of Main Street where it is peaceful yet close to everything. Finish each day of activity by relaxing at the house or walking to the movies, bowling, a restaurant, a museum, or town park. Start enjoying everything we have to offer soon and as often as possible.
Vermont's Northeast Kingdom has easy access to some of the best year round recreation and sightseeing in Vermont and New Hampshire as well as Quebec,Canada. Everything is a fun and easy day trip from the Estabrook House.
St Johnsbury, a small town in the Northeast Kingdom, is a New England town with a blend of art, recreation, entertainment, and history. The heritage of the town and its people create a unique rural and cosmopolitan atmosphere seldom found in other small towns.
There is something for everyone either in town or just a short trip away. Just to mention a few: independent films, learning seminars and classes, art galleries, music and plays, natural history, festivals, parades, movie theaters, architecture, golfing, rail trails, canoeing, fishing, foliage, cross country skiing, snowshoeing, spring blossoms, fly fishing, apple picking, maple syrup, cheese, ice cream, downhill skiing, good food, and First Night.
As residents it is our goal to help protect and preserve our forested areas, clean waters, working landscapes, historic barns and buildings, and to preserve our strong ties to agricultural and community traditions, all of which continue to shape our rural lifestyle and scenic landscapes. As hosts we hope to share these traditions, features, and landscapes with visitors in a way that helps us sustain and enjoy our most memorable experiences for years to come.
You can find everything on our map by clicking here. Want to check the weather? click here. or, for our very own, local weather station (as seen on the weather channel and weather.com) click here.
All within a short distance: our favorite Day Trips and activities include:

Ben and Jerry's
Cabot Cheese
Jay Peak, Burke Mtn, Mt Pisgah
Franconia Notch
Burlington / Lake Champlain / Stowe
NEK Covered Bridges
Mount Washington and Franconia Notch
Brownington and the Old Stone House Museum
Quebec Lavender Farm
Circus Smirkus
St. Johnsbury Band Concerts Courthouse Park, June- August
NEK Classical Music Series
Children's Theater
Other things to do
Golf - St J Country Club
Bike, hike, snowshoe - Three Rivers Recreation Trail; Kingdom Trails
Hike - Mt Pisgah, the presidential range, St J town forest
Fishing and boating, canoing, kayaking the many lakes and rivers
Art - St. Johnsbury Atheneaum, NEK Artisan's Guild, Catamount Arts History - Fairbanks Museum & Planatarium
Dine - Bailiwick's at the Mill, Dylan's Cafe, Gerardo's Cantina, Winegate, Kham's Thai, River Garden Cafe, Willoughvale Inn plus many more
There is also bowling, 5 movie theaters, and regional microbreweries and distilleries.
NEED MORE INFORMATION?
Check these sites for more events and activities. There is enough happening here to come often, stay a few days, and enjoy all year round!
www.Discoverstjvt.com focuses on everything St. Johnsbury and the surrounding area; www.travelthekingdom.com has a full season calendar of NEK activities; traveling to or from Canada Canadians Bienvenue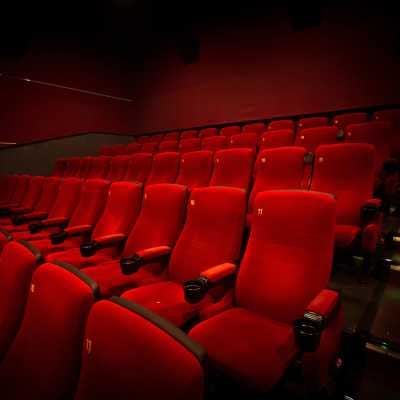 Arts & Culture
St. Johnsbury is known for its' year round changing music and arts culture. The latest schedule of events can be found at the locations below. Plan your stay with time to enjoy at least one of these outstanding performances.
The Northeast Kingdom Classical Series is in its 23rd year of presenting distinguished artists in chamber music concerts during the winter season, enhancing the musical and cultural life of the region.
Summer children's theater www.VermontChildrensTheater.com is a great outing for the family. Three offerings through the summer are worth planning time for.
Finish each day by relaxing at the house or walking to the movies, bowling, a restaurant, a museum, or town park. Come and enjoy everything we have to offer. Contact us today to make a reservation!
Catamount Arts & Entertainment center was recently named "Editor's choice" as the best community arts and entertainment center in New England.
Independent films
Cabaret
Kingdom County Presents
Open mic night
Art galleries
Live performances
Opera: "Live at the Met"
Follow the schedules of events and you will begin to understand why.
Fairbanks Museum and Planatarium
changing exhibits
outdoor exploration
stargazing
traditional crafts
St. Johsbury Athenaeum
Architecture
Archives
Art collections
Poetry Readings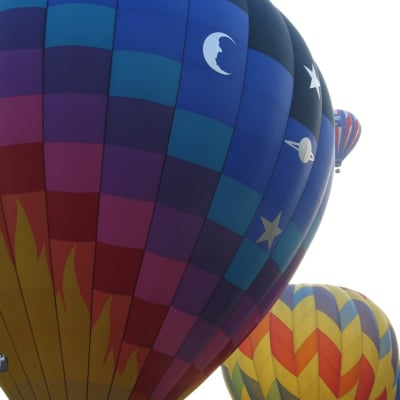 Local Festivals
St. Johnsbury celebrates each season with a festival. Spring brings the Green Mountain Film Festival and the World Maple Festival, early summer is "Pets on Parade". Late summer come for "Colors of the Kingdom", Autumn has Fall Foliage Festival, while winter is a month long celebration of Traditions Old and New that opens the first week of December, anchors a mid-month Victorian Holiday and ends with festivities and a spectacular fireworks display to celebrate the arrival of the New Year.
Make a reservation now and come celebrate the seasons and natural beauty of Vermont's Northeast Kingdom with us! We block online availability within 2 days of a stay to prevent overbooking. Please contact us directly to make an inquiry, check room availability, to check on extended stay discounts, or to find out what else may be happening in the area.
St J Maple Festival
Green Mountain Film Festival
Fourth of July Circus Smirkus in St J
Quechee Hot Air Balloon Festival
Sugar Hill Lupine Festival
Annual St J Pet Parade
NEK Fourth Festival
Burke Mountain Music Festival
Colors of the Kingdom
NEK Fall Foliage Festival
St J Holiday Traditions Old and New
First Night St. Johnsbury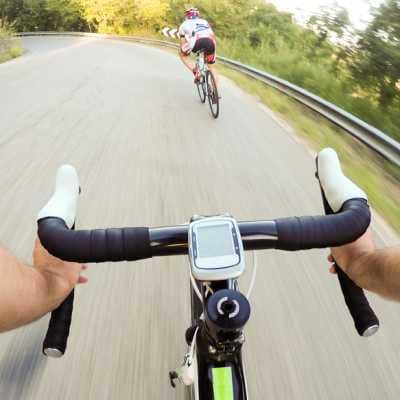 Cycling Northern Vermont
Cyclists are welcome at Estabrook House. We can accommodate small groups as you cycle through the Northeast Kingdom and want a quiet town to relax, catch your breath, stretch your legs, enjoy a good meal or go to the movies.
Estabrook House has a secure place to store your bikes. A delicious full Breakfast that provides a balance of carbs and protein for the next leg of your journey.
Contact us today to make a reservation!
TRAILS AND MAPS
Adventure Cycling of America has maps for the Green Mountain Loop that passes through St. Johnsbury, Vermont. Explore and plan additional day trip cycling loops through the Northeast Kingcom by reviewing the maps available on the NEK Travel and Tourism interactive map. (select "self-guided tours", cycling)
Three Rivers Recreation Trail
The head of the Lamoille Valley Rail Trail (LVRT) opened summer of 2012 with 1 1/2 miles of pleasant walking or riding through glens and past the Sleepers River. The second stretch is open now opern for 14 miles of four season recreation from St. Johnsbury to Joe's Pond in W. Danville and a bit further toward Hardwick. Winter snowshoeing, cross-country and other activities can take you to Joe's Pond and back. Three Rivers is the eastern trail head for the Lamoille Valley Rail-to-trail system which will ultimately provide 96 miles of off-road cycling and year round recreation from St Johnsbury to Swanton on Lake Champlain.
More information about the trail is at http://lvrt.org/ or click here for the LVRT interactive map.
Kingdom Trails
Just 25 minutes away is one of the longest (over 100 miles) of all season mountain biking trails you can find in the US. Trails travel through living landscapes. Come back after your ride to your "home away from home", then join the local crowd as at the Kingdom Tap Room to enjoy a craft beer, excellent food and to recount stories about your ride.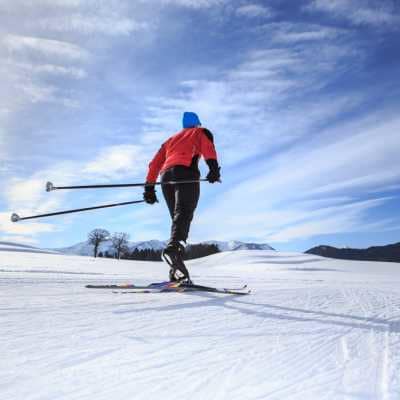 Winter Sports
St. Johnsbury is central to many winter sports activities. Ski mobiling, down hill and cross country skiing, snowshoeing, and sledding are all available in the surrounding area. Each day you can do something different and have a fun filled stay in the Northeast Kingdom.
You can check room availability or make a reservation online. However, we block online availability within 2 days of a stay to prevent overbooking.
Please contact us directly if you don't see a room available, to check on extended stay discounts, or to find out what else may be happening in the area.
Ask if we have a partnership with a ski area.
Finish each day of activity by relaxing at the house or walking to the movies, bowling, a restaurant, a museum, or town park. Start enjoying everything we have to offer soon and as often as possible.
SNOW MOBILING
The VAST trail system offers hundreds of miles of ski mobile trails that are well managed and marked. Snow mobiles are available for rent in town. Although the house is not right on the trail, parking areas with direct trail access are less than a mile from the house.
SNOWSHOEING & CROSS COUNTRY SKIING
Trails for these sports are available around the Kingdom. The Kingdom trails network of biking trails become cross country and showshoe trails when the snow falls. Craftsbury Common also has a network of cross country ski trails.
Along the many lakes, rivers and in the diverse parks are land management trails. Perfect for spotting wildlife while enjoying the outdoors.
DOWN HILL SKIING
Ski conditions at New England mountains are not always the same. St. Johnsbury's central location provides the opportunity for good skiing whenever you stay.
Burke Mountain - 25 minutes
Cannon Mountain - 30 minutes
Bretton Woods - 45 minutes
Jay Peak - 55 minutes
Stowe - 60 minutes
Smuggler's Notch - 60 minutes
Attitash - 60 minutes